Planning a wedding can be an exciting – but expensive – process, often involving hundreds of guests and large venues. Micro weddings are growing in popularity as couples find an easier way to enjoy their special day without sacrificing too much.
But a smaller wedding doesn't always mean a smaller bill. Micro weddings still need to be planned carefully to avoid mounting costs. This full guide to planning a low-budget micro wedding will cover everything from finding the perfect location to cutting back on food costs, so you can say 'I do' without breaking the bank.
An introduction to micro weddings
What is a micro wedding?
A micro wedding is a smaller celebration, usually with no more than 20-30 people present. (For context, the average UK wedding has 82 day guests and 103 evening guests.) It's often shorter than a traditional wedding day, too. Beyond that it's tricky to define, because couples can customise the celebration to incorporate elements that are important to them and leave the rest, or do something completely different to the norm.
Micro weddings are sometimes confused with elopements, but there are key differences between them. An elopement is often secret, with only the couple, the officiant and two witnesses present for a simple ceremony, while a micro wedding isn't normally kept quiet and has more elements from a traditional wedding day, albeit on a smaller scale and with fewer people in attendance.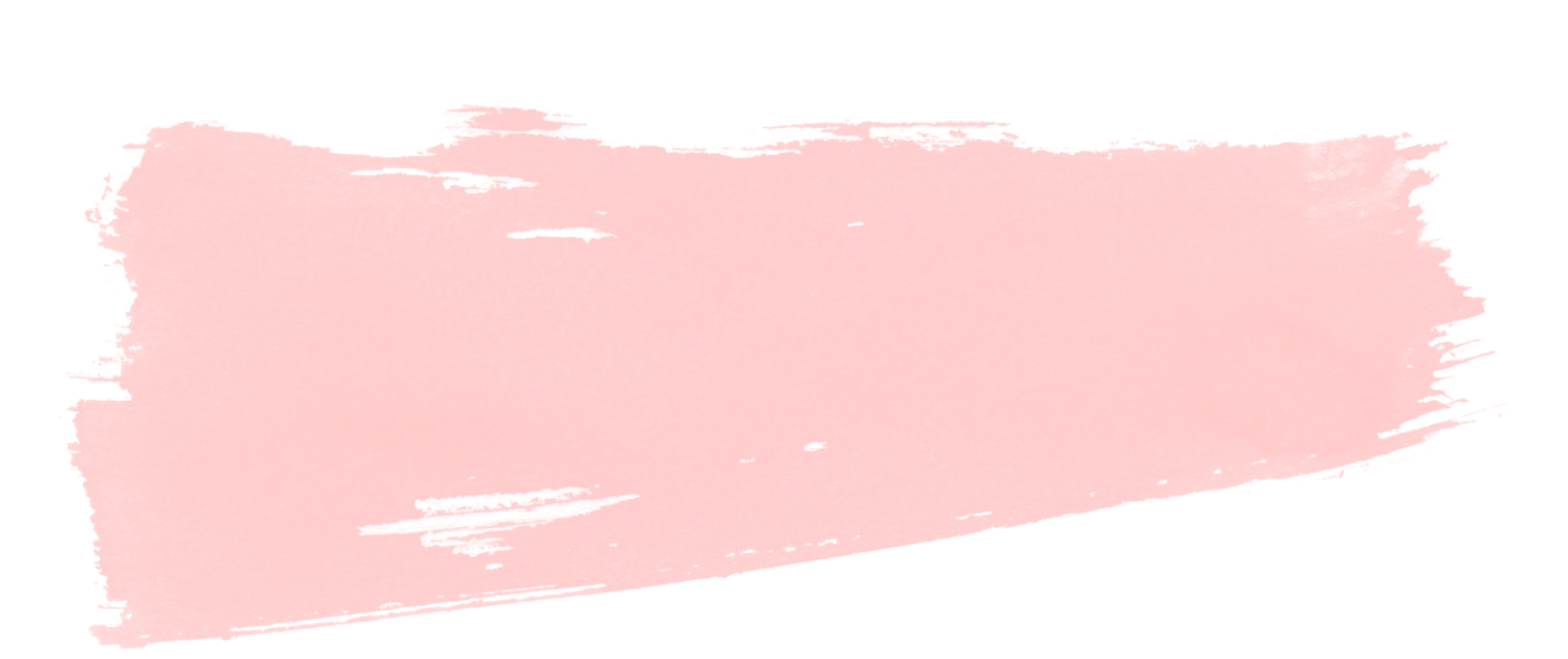 A micro wedding is a smaller celebration, usually with no more than 20-30 people present.
Why might couples want one?
They can be more personal
We've already mentioned the flexibility that a micro wedding can bring — it's a huge plus for couples who don't want to follow tradition or use a wedding package. You don't need to follow a strict timetable or observe formalities, which allows you to decide exactly what you want the day to look and feel like. You can create an experience for everyone that would be difficult to achieve with a larger event.
The planning and the day itself can be more relaxed
Planning a large wedding can put couples under pressure. And while that's not to say you won't ever feel pressure planning a micro wedding, there's a lot less you need to think about — fewer invitations, fewer people to cater for, fewer wedding favours and place settings, for example. Instead, the focus is on the people who are most important to you and the atmosphere you want to create.
It's easier to spend time with people
Part of most wedding days involves greeting your guests and trying to make time to chat with all of them. This isn't always possible at larger weddings and you may find yourself feeling guilty afterwards. Not so with a micro wedding, where the opportunities for conversation are far greater, leaving you feeling satisfied you were able to spend time with everyone, and your guests feeling very much included in the event.
Fewer guests = fewer people to please
Having a smaller day can prevent headaches about the guest list, in that it may be easier to find a date that works for everyone. You also have fewer opinions to worry about.
One drawback of this is that some people might be taken aback that you've decided to have a micro wedding and they're not invited. This can lead to feelings of guilt, even if you know you've made the right choice, but clearly, compassionately explaining why you wanted to keep things small can help.
There's less attention on you
Lots of people worry about being stared at, whether that's walking down the aisle, throughout the ceremony, or during the speeches or first dance. Fewer guests means fewer stares, and the people with you will be close friends and family who only want the best for you, so you're more likely to feel at ease.
They're ideal for couples who don't want to spend too much
Micro weddings aren't automatically less expensive just because they're smaller, but they can be done on a budget, which appeals to couples who may be saving for milestones like buying a property together (or are simply more interested in putting more money towards a honeymoon). It's easier to cut costs when your guest list is shorter and you're not including all the elements of a traditional wedding, and you can still arrange a wonderful meal in a beautiful setting.
How to plan a low-budget micro wedding
While it's undoubtedly a good thing that micro weddings can be made so personal to each couple, it does mean there's less of a template to follow than there is for a traditional wedding. And, of course, when you're being cautious about costs, budget is going to be at the forefront of your mind. In this section we'll explain everything that needs to be taken into consideration when planning and how to keep your spending to a minimum.
The budget
Let's start with one of the most important factors: the budget. Your budget will determine the choices you can make, and will be at the forefront of your mind if your goal is to ensure costs are as low as they can be. And with the average UK wedding costing £18,400, that's a very understandable aim to have.
This guide will give you a breakdown based on the classic elements of a wedding, but you can personalise it to suit your circumstances and preferences.
01.
Decide what you can realistically afford
How much money is available to you, and how much of it would you like to allocate towards a wedding? How much of it do you need to keep back in case of emergencies, or for other milestones like a house deposit or your honeymoon?
02.
Look at your income for each month
Work out how much you're spending on essentials like rent or mortgage payments, bills, transport, groceries, and other financial commitments, then set aside an amount for everyday life and entertainment (you still need to live a little). The amount left over is what you can save each month. You can use this to work out how long it'll take to save the amount you need.
03.
Put your wedding savings in a separate account
This will stop you from being tempted to use it, and it's an easy (and motivating) way to see your savings build.
04.
Take family help into consideration
You may be lucky enough to receive financial contributions from your parents.
05.
Decide on a final figure, then put some of it aside
This is your emergency fund for the day. While, if all goes well, you won't have to use it, knowing it's there can give you peace of mind. And if it doesn't get used, you have more to put towards something else you're saving for. It's win-win either way.
You need to consider the cost of:
The ceremony
(including marriage licence and registrar fees)
The venue
Catering
Stationery
Flowers and decorations
Photography and videography
Music and other entertainment
Outfits for the day
Hair and make-up
(including a trial run)
Wedding rings
Wedding insurance
Transport
Favours for all guests
The must-haves
Obviously, there's the legal part. Whether it's a civil ceremony or a religious one, the marriage must be:
Conducted by a person (or in the presence of a person) authorised to register marriages in the district
Entered in the marriage register, signed by both parties, two witnesses, the person who conducted the ceremony, and the person who is registering the marriage (if the person who conducted the ceremony isn't authorised to do so)
But there'll also be things which are important to you as individuals and as a couple. A good place to start is to both write a list of non-negotiable things you want at the wedding. (Keep the list short to stop everything from becoming extra important.)
You might want a videographer to capture key moments of the day in addition to a photographer, or live music to really add to the atmosphere for you and your guests. Talk about it between you so you can plan where you might be willing to spend a little more, and where you're happy to cut back or even eliminate some elements completely.
The venue
The venue could take up a significant portion of your budget — around 50%. But the great thing about a micro wedding is you don't need to find somewhere that can host a large crowd of people, which opens up possibilities. You don't need to look at traditional wedding venues unless you want to. You could consider a favourite restaurant, a roof terrace, a small country house, a coastal cottage, a converted barn… there are plenty of options out there. Some places specialise in smaller weddings, which can take a lot of stress out of the planning.
You may not even have to pay for a venue at all, if you're lucky — some micro weddings are held in the couple's garden (or one belonging to a relative) for free.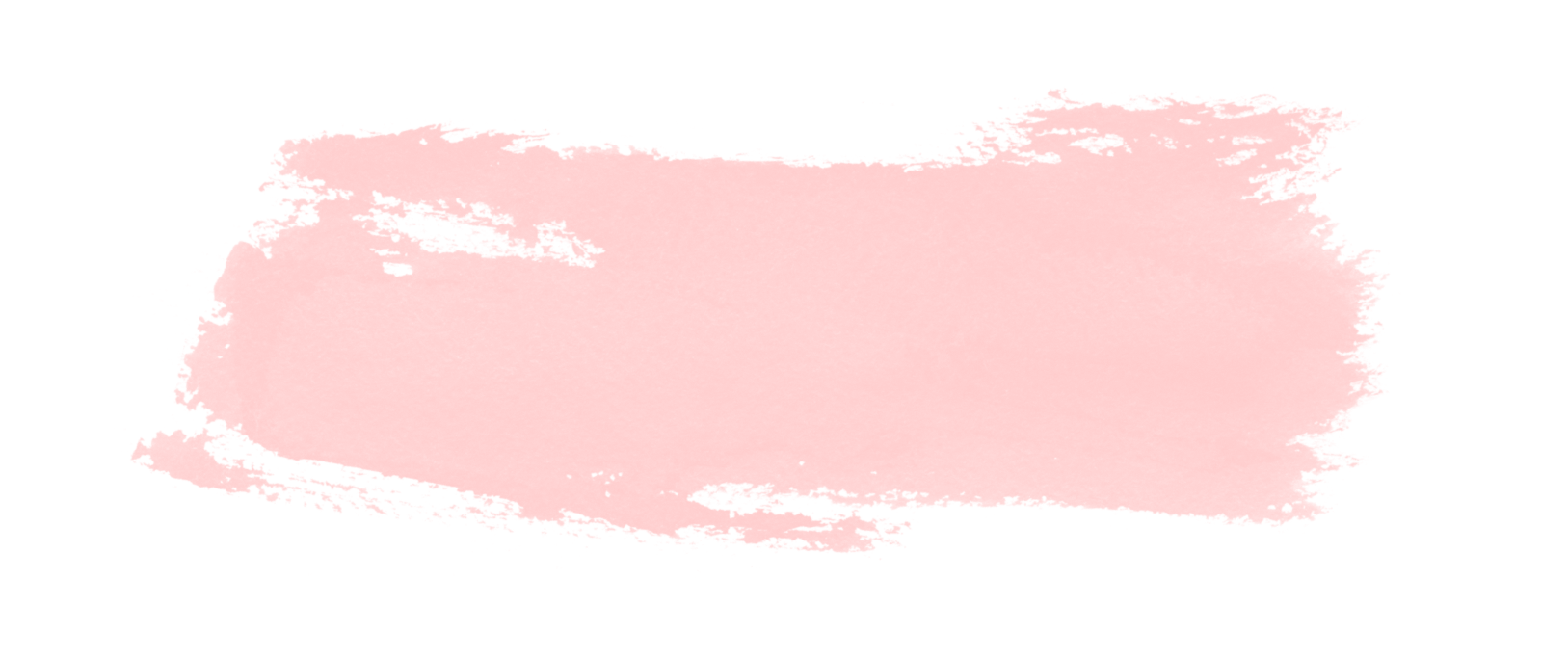 You don't need to look at traditional wedding venues unless you want to.
The traditions
What traditions do you want to keep? And what traditions are you happy to go without? It's often best to start here once you've chosen a location, as it can help you plan the structure of the day. Besides the aforementioned legal part, the things you do and the order you do them in are up to you. Some elements of a wedding won't make a difference to the budget if you cut them, while others could save you quite a bit of money.
Which wedding traditions are falling out of favour?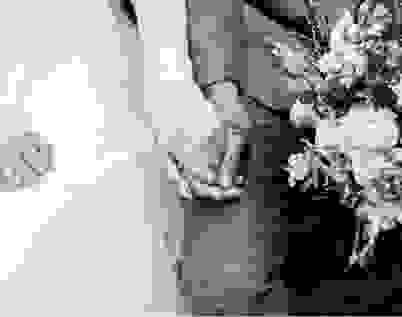 Not seeing the bride before the ceremony
A private 'first look' before the ceremony is gaining popularity, as it allows the couple to spend time together before the whirlwind of the wedding day.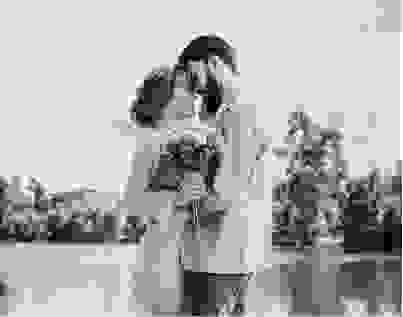 Wearing a long, white wedding dress
Brides are opting for different colours and shorter lengths if the classic bridal look isn't their style.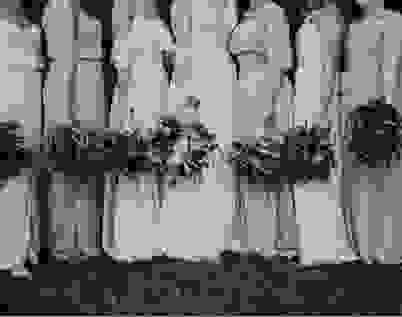 Matching bridesmaid dresses
Instead of trying to find one dress for everyone, which often involves a great deal of compromise, brides will pick a colour and then give bridesmaids the freedom to pick their own dress.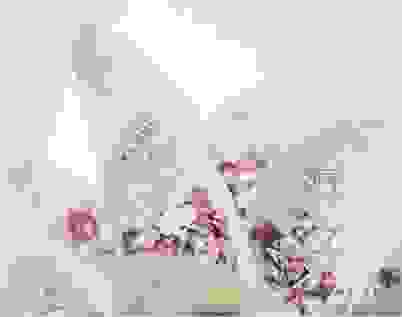 Throwing confetti
Confetti may look pretty, but it also causes a mess and it's not great for the environment, especially if it's not biodegradable. Alternatives include bubbles or flower petals, or you may choose not to have anything thrown at all.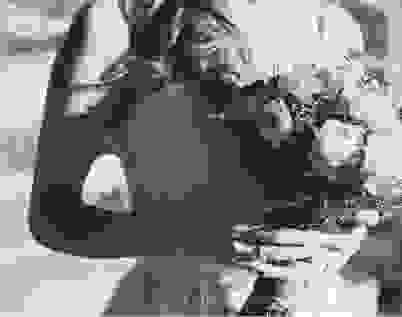 Throwing the bouquet
Wedding flowers cost a lot, so perhaps it's not surprising people would rather stop them from being tossed in the air.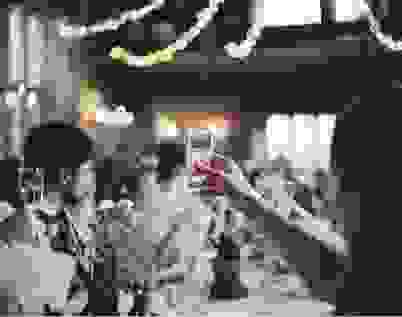 Only having speeches from the father of the bride, groom and best man
More and more brides are choosing to make a speech themselves, and invite someone else from the bridal party to say something too. In the case of some weddings, there may be two brides or two grooms, so couples are making their own rules around speeches.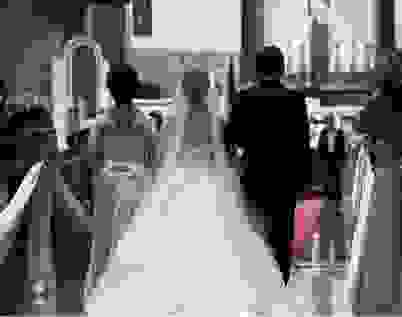 The father of the bride giving her away
This tradition stems from the father passing ownership of his daughter to her soon-to-be husband, so it's not surprising many people see it as being outdated. Alternatives include:
Having both parents walk them down the aisle

Having both parties walk down the aisle with their respective parents

Having a different relative or friend walk down them down the aisle
The guest list
The guest list can often cause a lot of stress at weddings of any size. Many people will have strong ideas about who should — and shouldn't — be invited, and this can be tricky to navigate, especially when you add in limited numbers. Here's how to deal with it.
Start by deciding on the number of people you both want there. Generally, a micro wedding has up to 30 people present. The number will also be affected by how many your chosen venue can accommodate.
Think about who you couldn't imagine getting married without and start the list with them. This is normally immediate family, other close relatives, and close friends.
Check how many people this brings the headcount to so you can work out how many people you have left to invite (if any).
When choosing guests, it can help to ask yourselves the following questions:
When was the last time I saw this person?

Do I speak to them regularly?

Are they a positive part of my life?

Are you considering inviting them because you want to, or because you feel you have to in order to avoid guilt?
Because the guest list for a micro wedding is so small, you'll need to make a firm decision about children and whether they're invited or not. Some venues (especially historic ones) don't allow children at all for safety reasons, in which case the decision is made for you. It's also worth bearing in mind that providing entertainment and different food for children can take up part of your budget. That said, children can add an extra sense of fun and there may be some who you'd love to have there on the day.
Once you've narrowed down your guest list, you can start thinking about what will make the day extra special for them all. You don't need to spend a lot of money to do this — it can be as simple as personalising wedding favours for each person.
The food and drink
The catering can elevate a wedding — everyone remembers a really good (or really bad) meal, and it can be meaningful to sit with your loved ones and enjoy the food and drink on offer.
Having fewer people to cater for opens up a world of possibility. It's far easier (and cheaper) to cater for a smaller group, plus it's likely you'll have fewer dietary requirements to keep in mind.
In terms of budget, some people may choose to put more money towards the menu and include better quality or more expensive ingredients. Or, you can take advantage of the savings that come with feeding fewer people, and put the money towards something else. It all comes down to what's most important to you as a couple.
You can still have a memorable meal without breaking the bank if you'd rather spend elsewhere. Choose a cuisine you both love, have an afternoon tea instead of a three-course dinner, or get your family involved in the cooking and offer a buffet of homemade favourites, for example.

You can still have a memorable meal without breaking the bank if you'd rather spend elsewhere.
The stationery
Wedding stationery is one of those details that you might not think of initially. But it's an essential — you've got to let your guests know all the important details and what to expect on the day. Luckily, if you're having a micro wedding then there are far fewer guests to reach out to, and there are still ways you can keep the cost down.
Keep it simple
The fancier the stationery, the more you'll pay. You can always buy a fairly plain design and customise it yourselves.
Buy printable wedding stationery
It normally costs less and there are some beautiful designs available. In most cases you can order exactly the amount you need, instead of buying in bulk, which can save you money.
Deliver by hand
If your friends and family live close by, it can be much cheaper to deliver their invitations yourself, instead of paying for stamps.
Choose online invitations
There are design tools which have free templates you can customise, download, and email to your guests.
The flowers and decorations
Beautiful flowers and decorations can do a lot to add to the ambiance of your day. But stick 'wedding' in front of a word and the price automatically increases. So how can you keep costs down while still making your day look and feel special?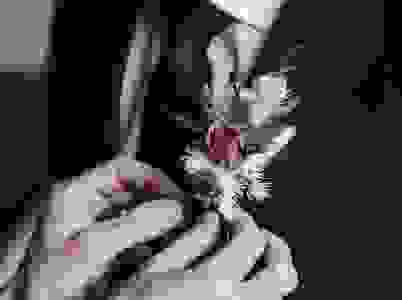 Make a list of the flowers you both like
If they're on the more expensive end of the spectrum, your florist will be able to recommend similar alternatives that won't cost as much.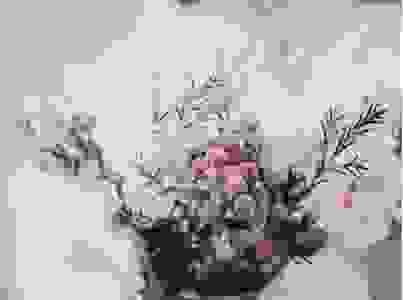 Think local and seasonal
This is both cheaper and more sustainable, as your florist won't need to import anything.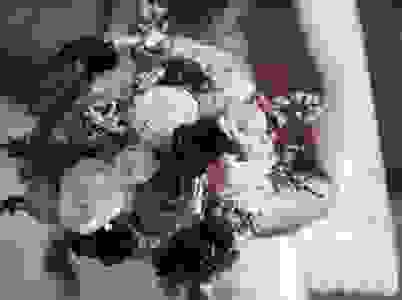 Choose bigger flowers
The more space they take up, the fewer you'll need, which means you end up spending less.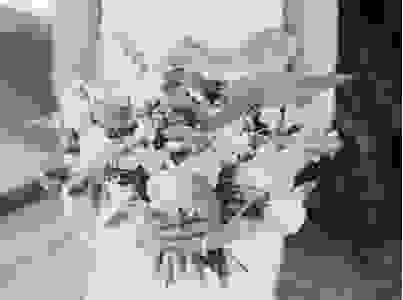 Add foliage
Greenery costs less than flowers do and it can enhance the texture of a floral arrangement in a beautiful way.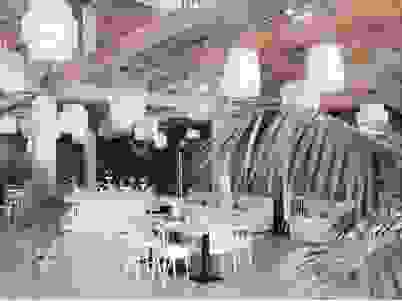 Choose a venue which doesn't need much decor
Lots of wedding venues look beautiful as they are and will only need a few personal touches.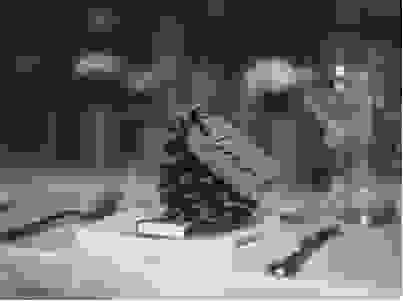 Upcycle everyday objects for your centrepieces
A simple jam jar or vase can easily be spruced up with some ribbon and a flower.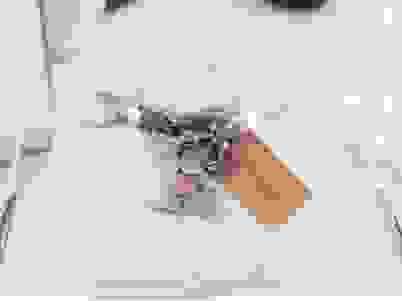 Buy second-hand items
People sell all sorts of things which are in perfectly good condition and they're less expensive than buying new. If you don't want to keep them after the big day you can always sell them in turn and make some money back — bonus.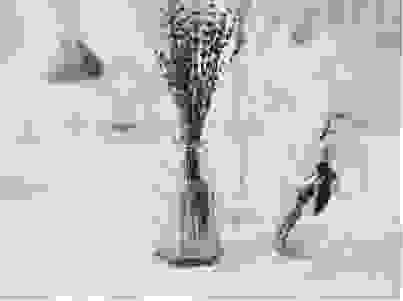 Borrow from family and friends
You never know what sort of treasures people have stored away, and you never know what people would be happy to lend you for the big day, so it's worth asking. Just be sure each item is taken care of and gets back to its owner in one piece.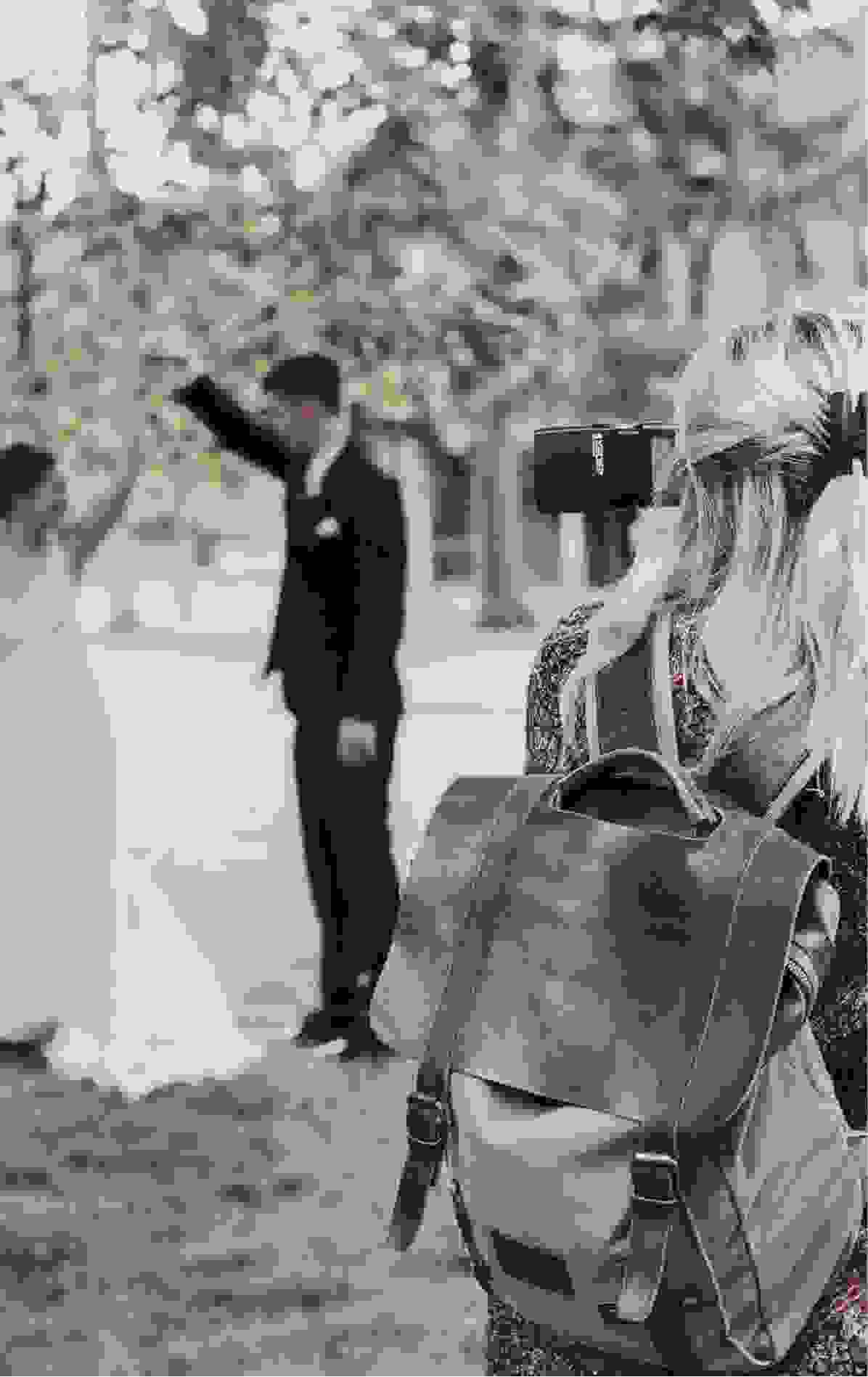 The photography and videography
Ideally you'll spend your wedding enjoying the moment with your new husband or wife and your guests. But it's also very meaningful to have mementos from the day, in the form of professional photographs and perhaps video footage. While we wouldn't recommend going without a photographer, there are things you can do to help shave loads off the total price.
Ask around for recommendations
Lots of photographers and videographers offer a referral discount and it also gives you a chance to look at their previous work.
Ask for an hourly rate instead of a flat fee
You can then hire them for a few hours rather than a whole day.
Consider creating your own wedding album
Photographers will normally include one as part of the package, but if you enjoy a craft project you might have fun putting together your own. If that's the case, you could just ask for the printed images at a lower cost, or even the digital images if you have a printer and high-quality photo paper.
Ask the videographer to only film key moments
For example, you might want a 'ceremony only' package, or just to capture things like the first dance, if you have one.
Avoid anyone who won't negotiate
Professionals worth your time will be open to discussions about how they can best meet your needs and budget.
The entertainment
A benefit of having a micro wedding is that there are fewer people to keep occupied, but that doesn't mean you can't have entertainment.
Music, especially, can add a real atmosphere to your day, whether that's from a solo act, a carefully curated playlist, or a band that specialises in playing at weddings. There's nothing quite like a live act, so if that's important to you, you can save money by:
Hiring a local band, so you don't have to cover transport and accommodation costs
Hiring a band which offers a selection of music from a laptop or iPod during the breaks between their sets (so you don't have to hire a DJ)
Reading contracts thoroughly before signing anything, so you're aware of any extras like late finish fees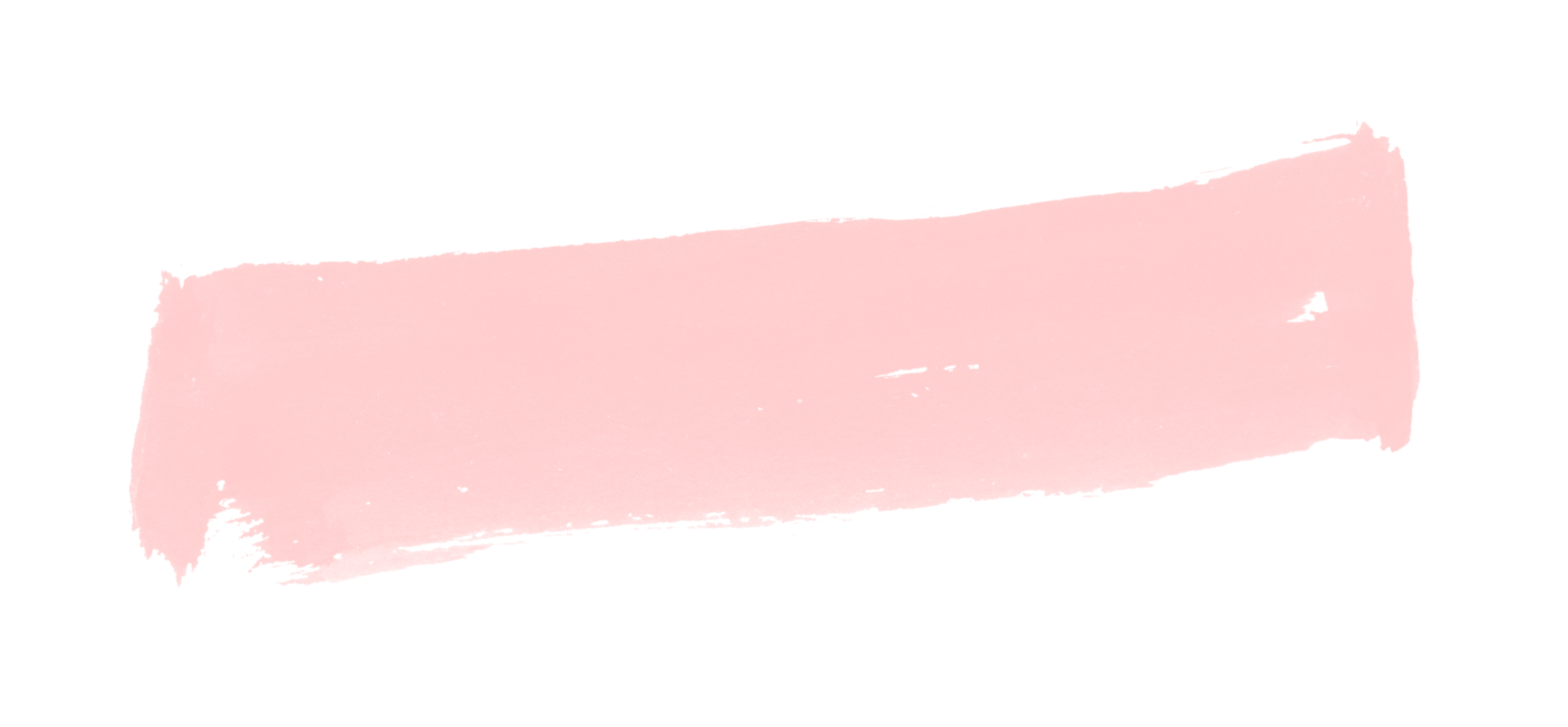 There's nothing quite like a live act, so if that's important to you, you can save money.
Other ways to have fun on the day: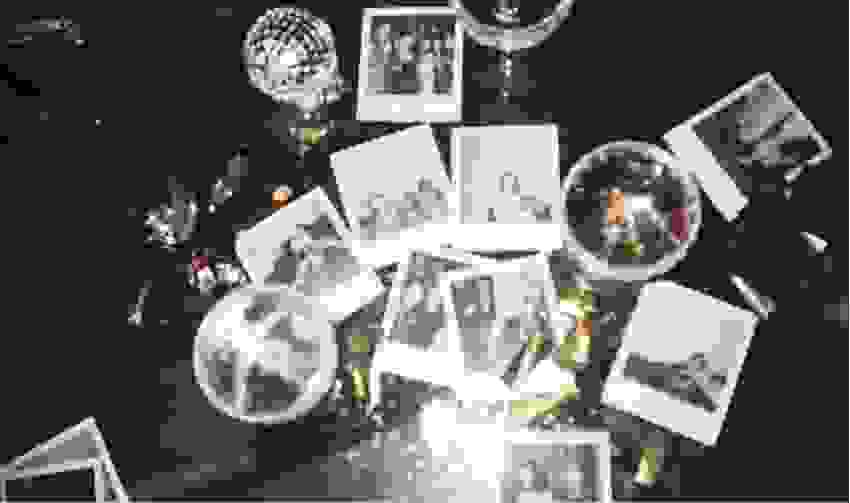 Instead of hiring a photobooth, buy a polaroid camera, plenty of film, some nice pens, glue sticks, and an empty photo album, then encourage everyone to take photos and leave messages in the album. It's a lot less expensive, you can keep the camera, and it creates a lovely memory of the day.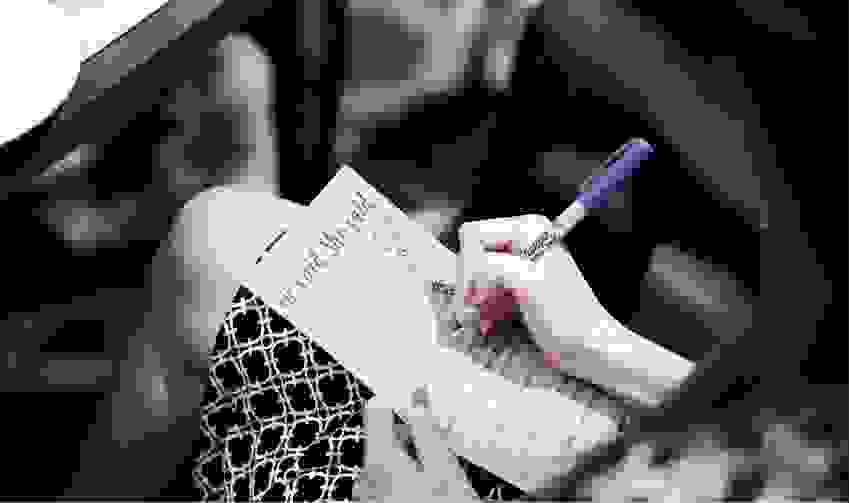 Buy a box or two of wedding table games and quiz each other. You could even write the questions yourselves and keep them themed to your guests for a more personal touch.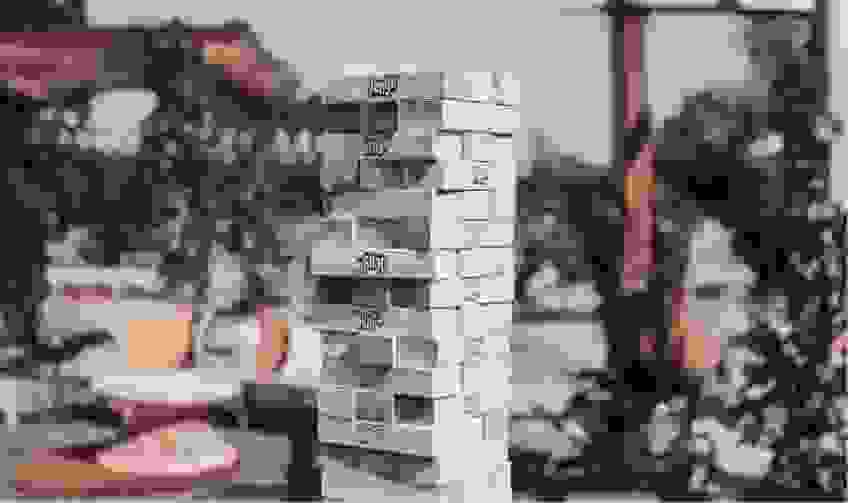 If some of your wedding is outdoors, see if your venue offers garden games as part of the booking, or if you can bring your own. Bowls, ring toss, skittles, croquet, and giant jenga can all be bought or hired online.
The dress code
Hitched's National Wedding Survey found that the average cost of a wedding dress in the UK is £1,350. However, costs can vary wildly. Dressing for a wedding can become one of the most expensive elements, especially if you want something bespoke, but the joy of a micro wedding is that you're already doing things your way — and there's no reason why the dress code can't be part of that. Likewise, if you want a traditional white gown or an elegant suit, you can still find a way to get the look you want on a budget. Just let your guests know what the dress code is for the day so they can plan accordingly.
How to save money on wedding attire
Dresses
Choose a simple style
The more adornments a dress has, the more it costs to make and buy.
Have a dress altered
Buy a dress and have it altered, instead of having one custom made. It'll still be tailored to you, but for a fraction of the price.
Rent your dress
It costs less than buying new and means you don't have to worry about storage afterwards.
Choose a second-hand dress
Borrow one from a family member or buy one from a site that specialises in pre-owned clothing.
Consider selling your dress after the wedding
You'll make some money back and someone else will experience the joy of wearing it on their day too.
Look at what's already in your wardrobe
You probably already own a good white shirt, for example, so that's one less thing to worry about.
Buy something you'll be able to wear again
A pair of smart trousers and a well-cut jacket can be worn separately or together and styled in many ways.
Ask the store if they offer a tailoring service
Often you'll get a discount or a certain amount of alterations for free if you buy your suit from them. This can save you the money it would have cost taking it elsewhere.
Rent your suit
It's cheaper than buying new.
The hair and make-up
It's natural to want to look and feel your best on your wedding day, and you can still do that if you're on a budget. Here's how.
Do your own make-up, if you feel confident enough in your skills
You could even go to a make-up counter and book a tutorial — most are redeemable through the purchase of products, so figure out what's missing from your stash before you go.
Ask your friends and family if any of them are able to do make-up or hair
Have a trial run beforehand so you're not surprised on the day and, if it goes well, ask them to do it for your wedding as their gift to you.
Get your nails done at a local salon a couple of days before
Ask your existing hairdresser if they can do wedding hair
Or if they'd recommend anyone who can and you may get a referral discount.
Keep your wedding hairstyle simple and opt for a blow dry instead of a fancy up-do
The wedding rings
With all the excitement over the engagement ring, it might be easy to forget that you need wedding rings too. Be sure to take the time to do your research. You'll be wearing your wedding rings for the rest of your lives, so they're an investment even if you don't have a big budget. It also helps to know about the materials and designs available, especially when coordinating with the engagement ring.
You could also consider buying them online. If you know your ring sizes, it's surprisingly simple to find wedding rings from reputable jewellers online — look for one with good reviews and a customer service team who are easy to get in touch with.

If you know your ring sizes, it's surprisingly simple to find wedding rings from reputable jewellers online.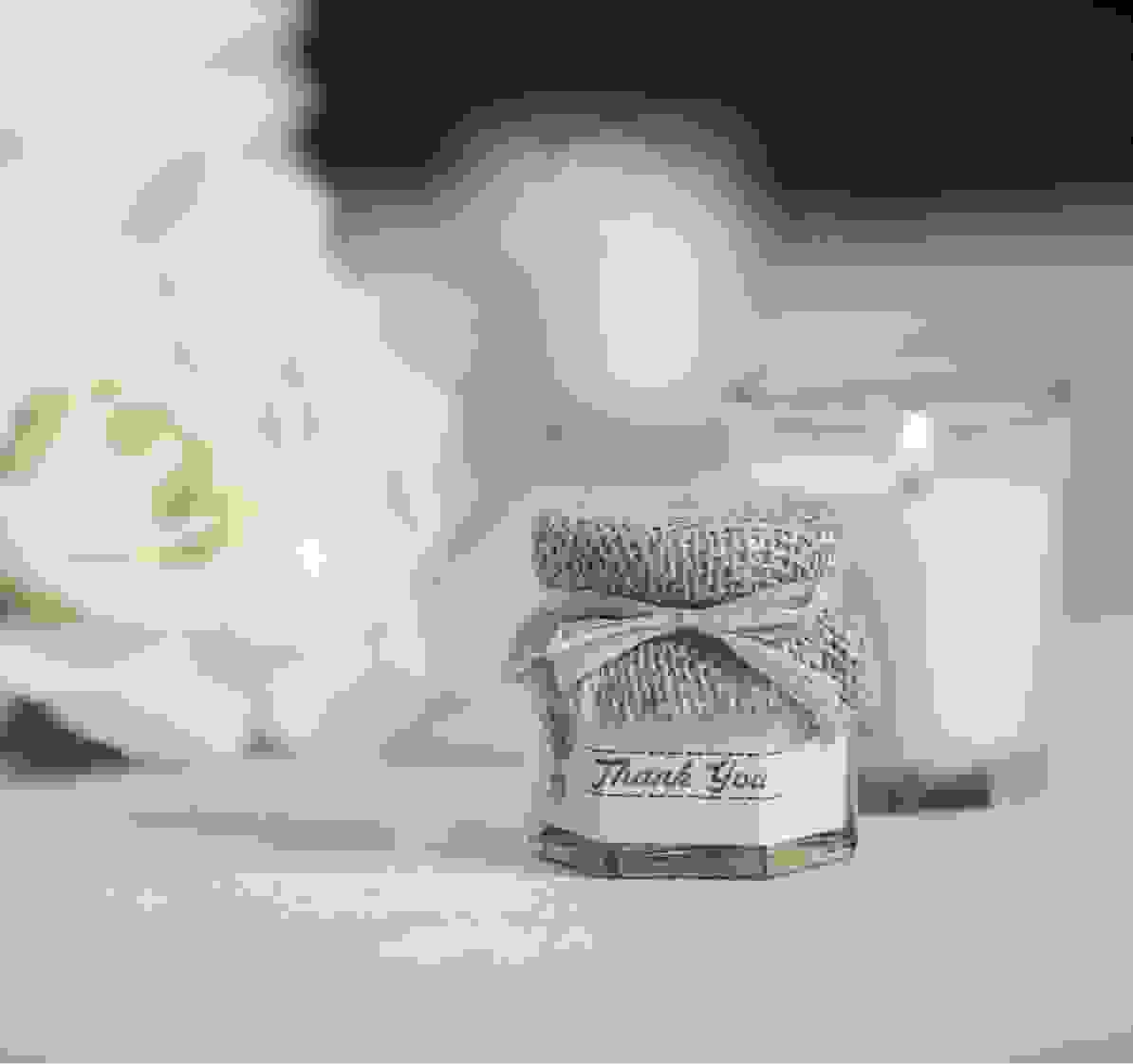 The wedding favours
The wedding favours are a fun way to add more personal touches to your micro wedding and show your guests how much you appreciate their presence and support. Because the number of guests is limited, you may be able to take the time to get a gift for each individual, instead of buying the same thing for everyone from a traditional wedding supplier. It could be as simple as a favourite chocolate or a mini bottle of their favourite drink. You could also design your table decor to be repurposed as wedding favours.
The transport
Travelling to the venue is often a cost that's forgotten about. Fortunately, it's also an easy place to cut back. You can do this by hiring your wedding vehicle for a few hours instead of a whole day. For example, you might use it when arriving at the venue, so it's captured in the photographs, then use a taxi when you leave.
Ask guests to make their own way there if possible, and encourage them to travel together if they can. Alternatively, you could provide one coach for everyone — it costs less than hiring multiple vehicles and ensures no one gets left behind.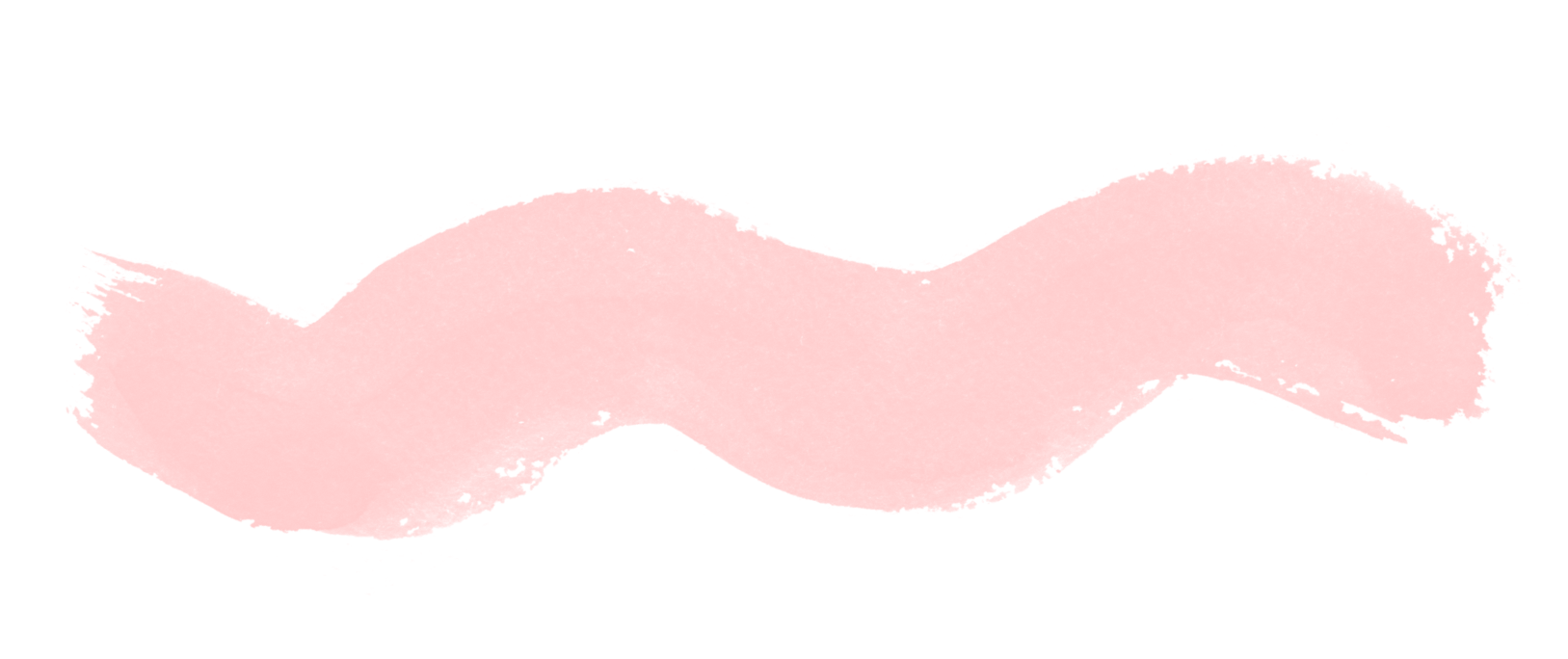 Alternatively, you could provide one coach for everyone — it costs less than hiring multiple vehicles.
The wedding insurance
You may wonder if you even need wedding insurance, but it can give you peace of mind and stop you from losing significant amounts of money if something goes awry. Wedding insurance protects you from circumstances out of your control, like someone falling ill or a problem at the venue. Use price comparison sites to see what different policies cost and what they offer. When you're ready to purchase, see if your preferred insurer is on any cashback sites in case you can get some money back.
As you can see, there's a lot to think about even when your wedding is on the smaller side. But take time to set out your budget and keep the costs down — your wallet (and your stress levels) will thank you, and you'll be ready for an incredible day.